We've been back from vacation for like a hundred years now. I was going to write more about the second week, and then a few days turned into weeks and here we are. Just like how I'm about to turn 35, which seems impossible, because I'm still, like, 18.
To be honest, there's not a whole lot of new information to share about our second week at river camp. Maybe it's a combination of being on an extended vacation (because for Americans, two weeks counts as extended) and the pace of life in a maritime town, or maybe it's just that when the closest attraction is Walmart, 20 minutes away—and it doesn't even have a McDonald's or a nail place in it—that life goes slower.
We went back to the beach, and it was wonderful. We went to the aquarium, and it was great fun. We faffed about, drove into Oriental a few more times. I'm actually going to do a Travel, In Brief post about Oriental, but I will say that for having been there for only two weeks, I started to feel like a local.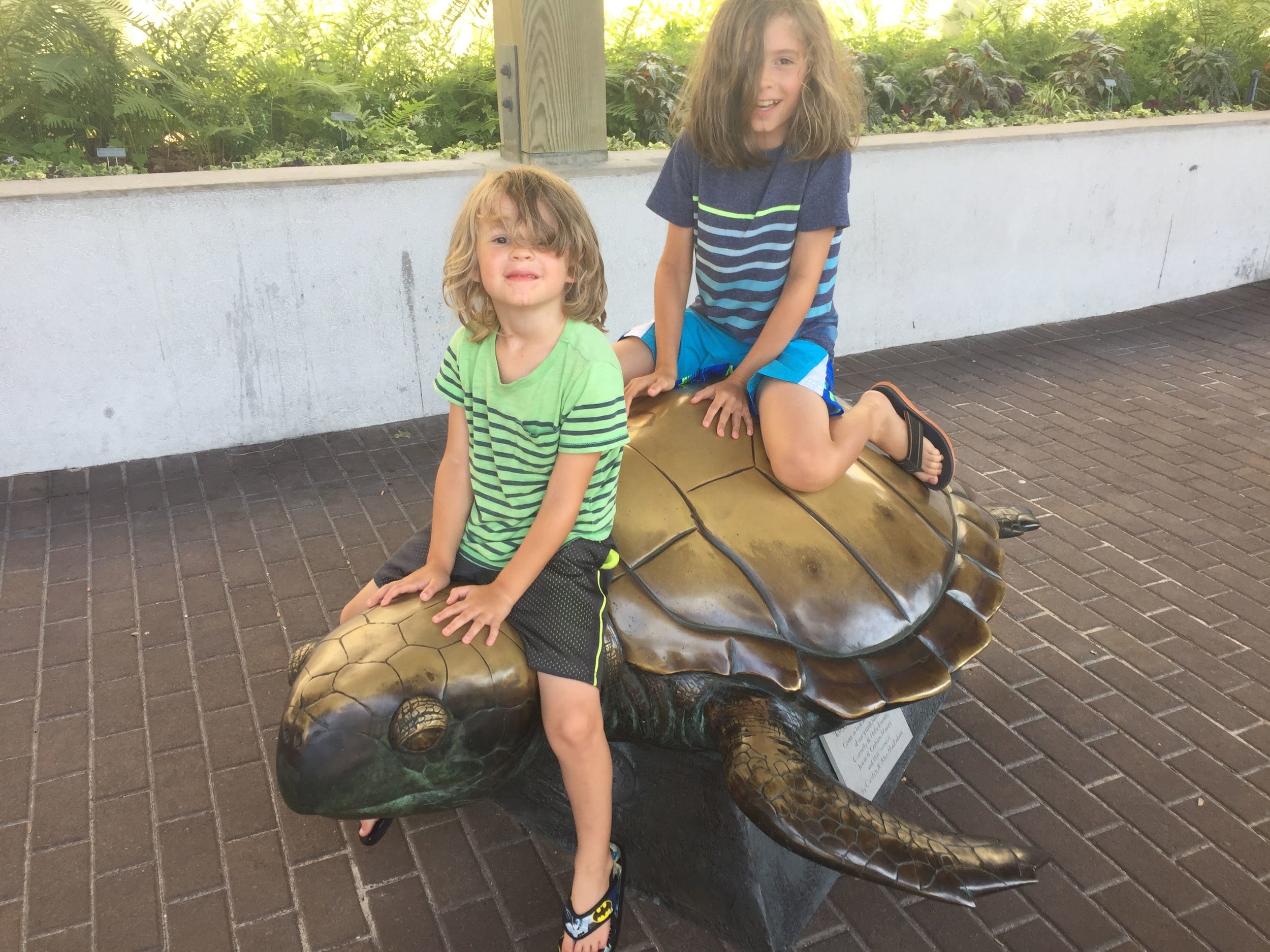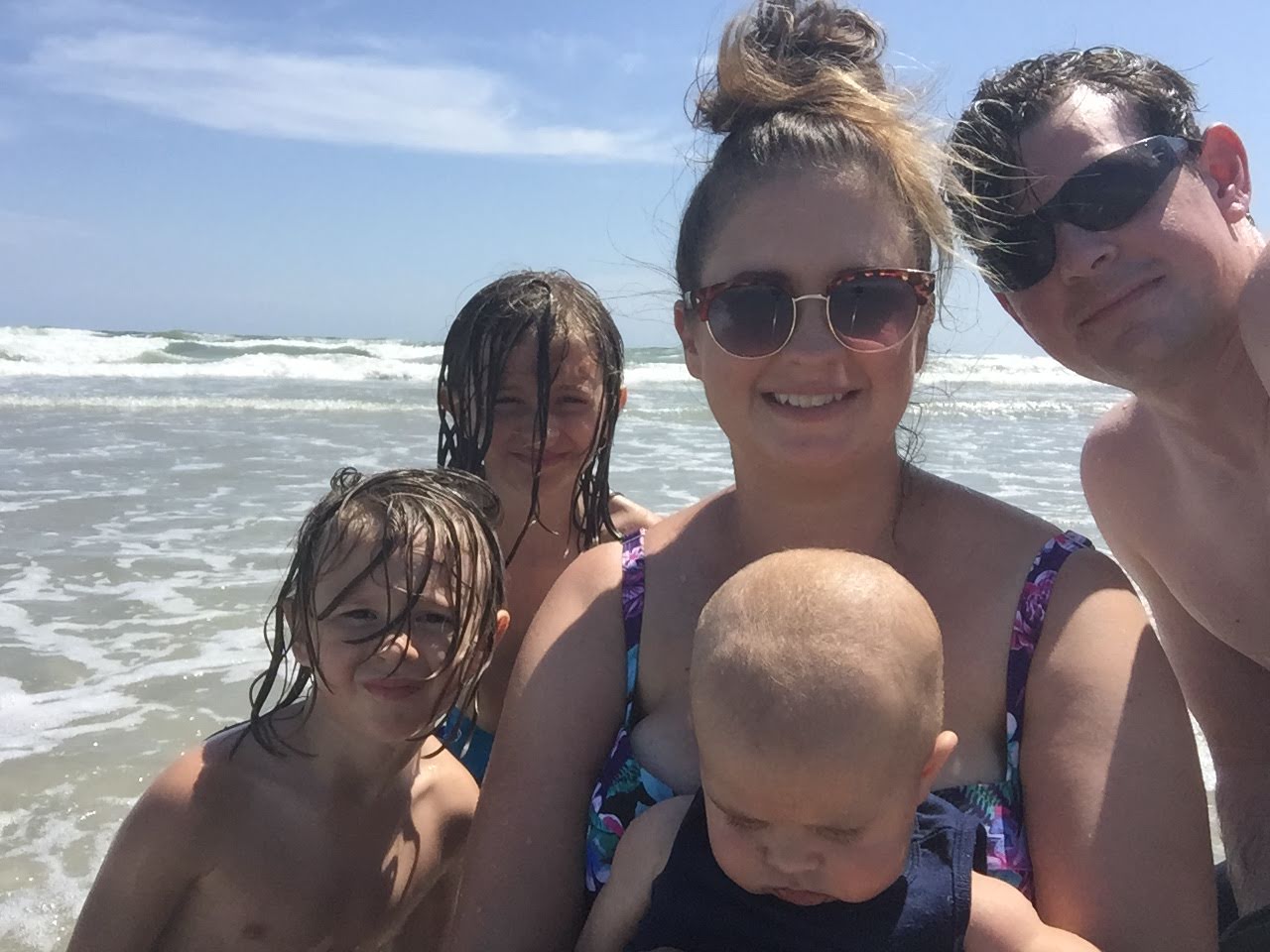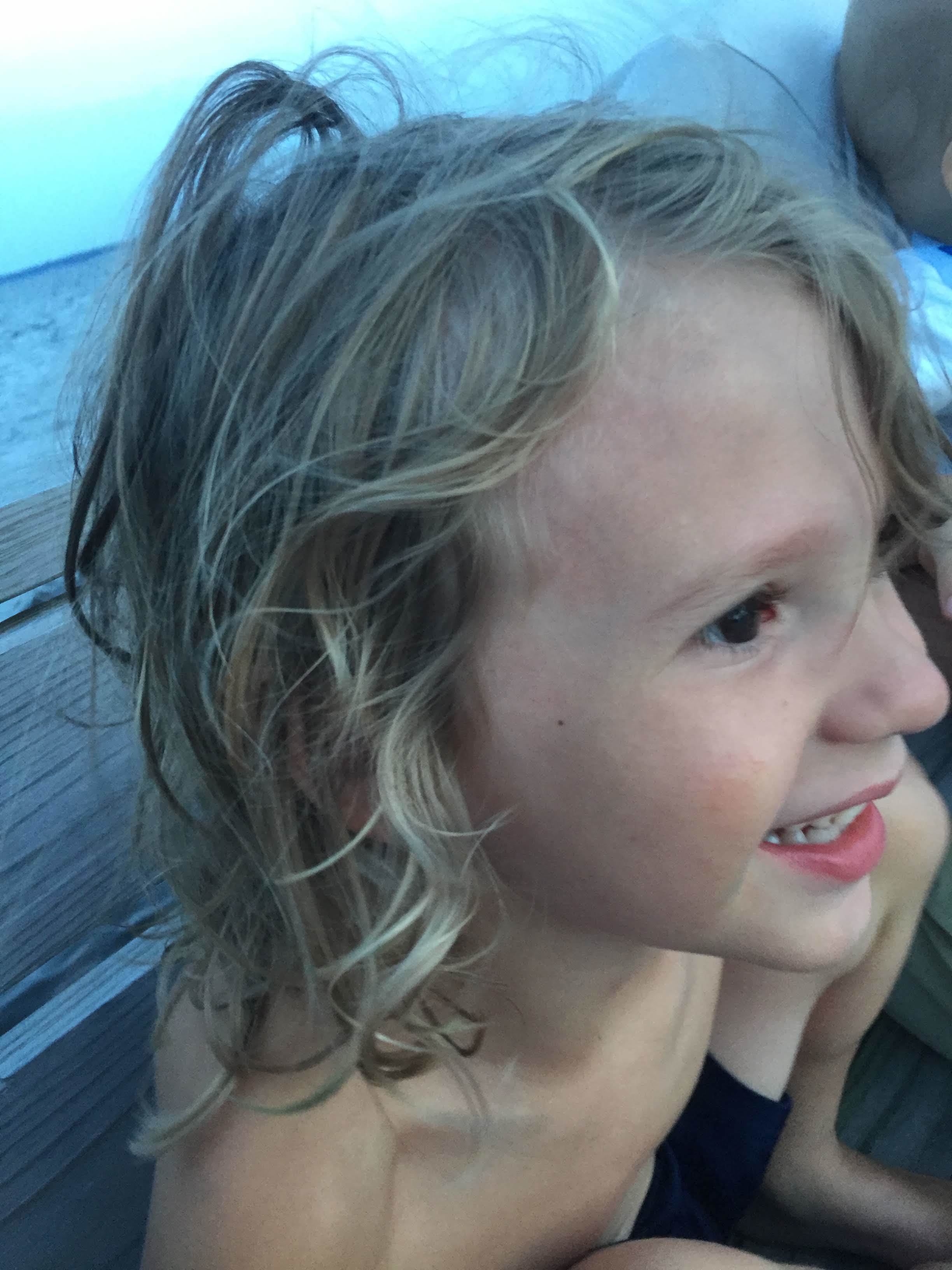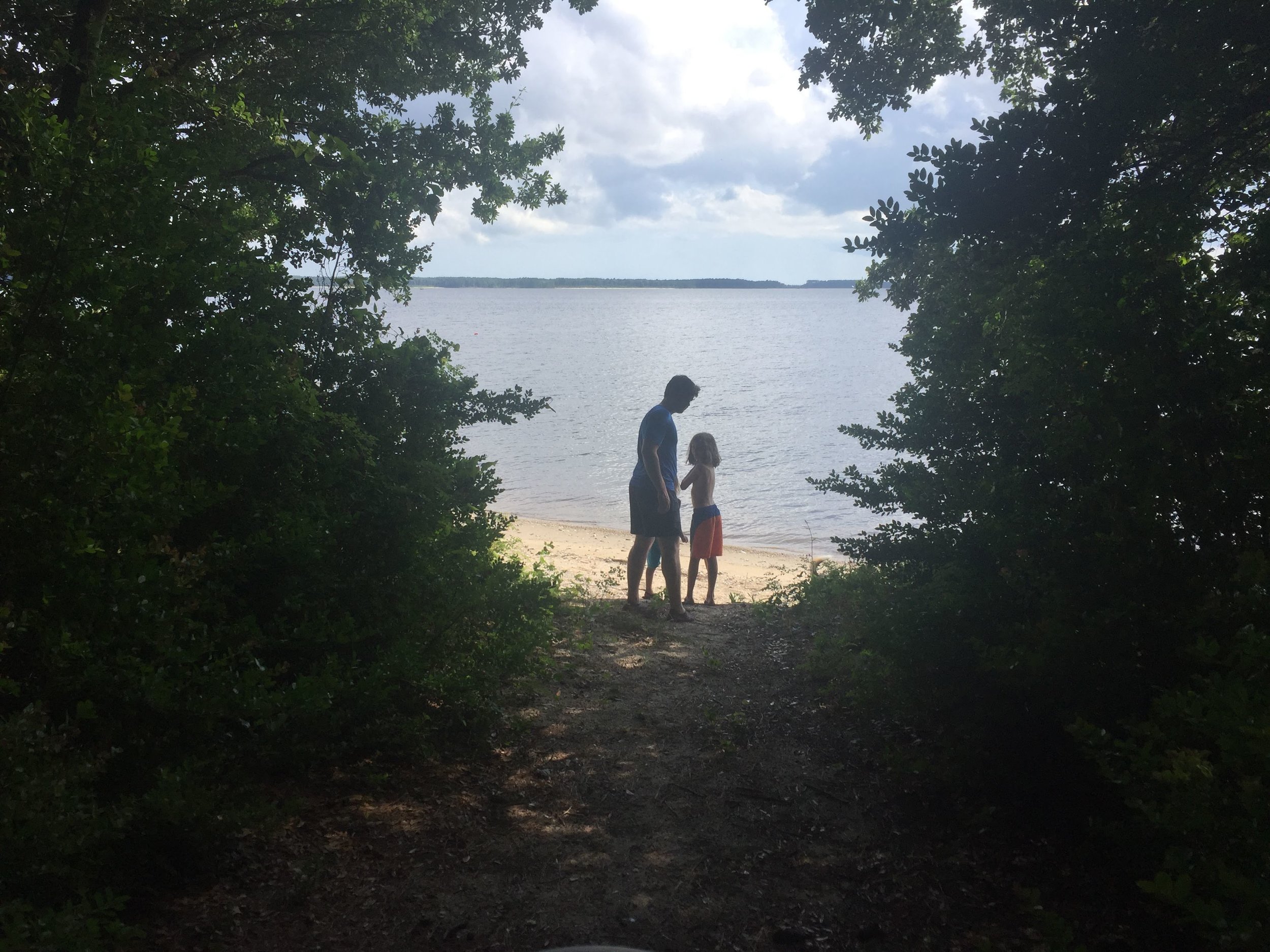 The waitress at the Toucan Grill recognized us from her other job waitressing at Brantley's. We ran into Jenny from the Bait and Tackle shop in Grantsboro outside the Tiki Bar in Oriental. We saw the same few guys and gals working the car ferry from Minnesott Beach to Cherry Point—including the young twentysomething guy who zoomed past in his low rider into the parking lot, just a few minutes ahead of the ship's next departure and the start of his shift. When we went to Cape Lookout on the passenger ferry from Harker's Island, the same first mate was in charge of docking and getting passengers on and off as was in charge when we took that ferry a year ago.
A few days after we got back home, we went to a virtual stranger's house for the Fourth of July. My sister-in-law, her parents, her brother and his wife are all nurses and nurse practitioners for the same major health system, and they donated sick time to Kasey's coworker Robin when she needed surgery. As a thank you, Robin and her husband, Tim, invited Kasey and the whole extended family to their farm for a cookout.
I was shocked by the place. Robin and Tim built the house with their own two hands almost 30 years ago, and it looks like something out of a country home magazine. They planted virtually all of the beautiful trees that dot the acreage around the house. A stocked pond had a little paddle boat we puttered around in while the guys fished. We ate my dad's homemade ice cream outside by the fire pit, which was a several-ton steel grinder piece that Tim acquired for free in his work as a trucker transporting heavy machinery.
The place was gorgeous, idyllic. Like the river house in that way, though totally different.
Since most of us in attendance had small children, we left the cookout as dusk was falling around 8:30. Tim was truly bummed that we were all leaving; I think he'd hoped we'd stay and shoot the breeze well into the night.
"Come back any time," he said. "I'm serious. Whether we're here or not." We thanked them for their generosity. "Good friends, that's what it's all about," he said, and it was lovely to be considered a good friend so quickly.
Driving home that night, we saw sporadic fireworks along the 45-minute route. We went from rural, to suburban, to urban, and back before reaching our own neighborhood.
Downtown's Reynolds Building—a prototype for the Empire State Building—was lighted in red, white and blue. Living in suburban North Carolina as we do, the political spectrum can be as stark as the stripes on the flag. And even with my current political mood, I couldn't help feeling a swelling of patriotism and a contemplative urge at the sight of it.
We'd spent two weeks at the coastal home of a friend, who herself was cycling the entire East Coast, for the bargain price of taking care of her two elderly dogs while there. We'd just had a delicious meal on a stunning family property with new friends whose most marked quality was generosity.In our own neighborhood, a Latino immigrant family were delighting the street with fireworks. Black, white and brown neighbors enjoyed the holiday together. I felt so fortunate. In spite of everything on the surface, the awful things that make news, the United States is full of people who believe in kindness.
Robin and Tim's farm is in the town of Pilot Mountain, named for the nearby geological marvel that served as a landmark for indigenous people centuries before us pales arrived. As I walked through that charming Southern country house, I couldn't help but brighten at one of the host's embroidered pillows. The pattern was a peace sign.
We can't change where we've been, but we sure can help where we're going, one relationship at a time. Kindness after kindness after kindness.